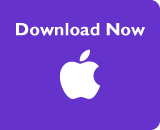 Hansel and Gretel have been caught by the Witch! How good are your batting skills? Can you help Gretel save Hansel? The Witch wants to fatten him up with candy and eat him for dinner!
Hansel and Gretel's Ditch the Witch app features include:
Hours of game play!
A FREE VERSION that lets players practice their skills in one level!
A PREMIUM VERSION with 10 exciting levels of gameplay!
Each of the game's levels require greater talent and cunning to defeat the Witch's magic pitches of flying candy!
Players can build hand-eye coordination, develop strategic planning and improve their reaction time!
Can you make it through all ten levels?
---
Hansel and Gretel: Learning about Opera! is an online educational experience featuring Humperdinck's Opera Hansel and Gretel. Players can control interactive elements in every scene and watch the play unfold. Design your OWN opera!
Parents and children or student groups can experience and enjoy these activities together and learn about opera music and theatre. Music listening guides and music games assist with exploration of the elements of orchestral and opera music. At the end of the story, additional information and resources can be found Backstage at the Opera.
Hansel and Gretel: Learning about Opera is teacher ready! Teachers and educators can download lesson plans featuring music education information and cross-curricular activities on fairy tales.
Click here to experience Hansel & Gretel INTERACTIVE Design your own Opera!